When:
2018-02-12T19:30:00+00:00
2018-02-12T19:45:00+00:00
Where:
Belleme Room, Goring Village Hall
Goring
Reading RG8 9AG
UK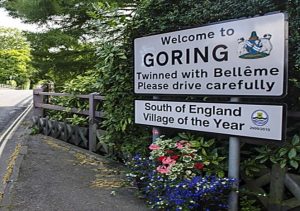 All council meetings are open to the public and the press (Public Bodies (Admission to Meetings) Act 1960) and probably most, in the foreseeable future, will be 'virtual' ones due to the Covid-19 pandemic. At the beginning of every meeting there is usually a 'Public Forum' when members of the public can address the council. Visit ther parish council's web page for up to date details of meetings, agendas, minutes and how to log on etc.