When:
2017-05-21T10:30:00+01:00
2017-05-21T10:45:00+01:00
Where:
Goring Free Church
High St
Goring, Reading RG8 9AT
UK

Christmas Services:
Sunday 20 December
10.30am A service of Christmas carols
Christmas Day
10am Christmas morning family celebration
Attendance in person at these services needs to be booked beforehand. To do so please visit our website: www.goringfreechurch.org.uk. There will be a youth and children's programme running alongside both services. The services will also be live streamed via Zoom, further details upon request.
Due to the Coronavirus shutdown, we have moved to a new format of delivering sermons by video and publishing the audio in a series of its own, "Video Messages", while our normal service series on Acts and John are on hold. For details please see Free Church Coronavirus Response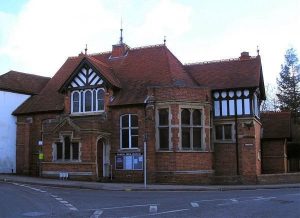 In normal times, every Sunday we meet together to praise God seeking to maintain the proper reverence due to Him with an informality that is appropriate for a family gathering. We also seek to be faithful and relevant to the 21st Century in our preaching of the Word of God. Our service times are:
Sunday mornings at 10:30 am

Sunday evenings at 6:30 pm